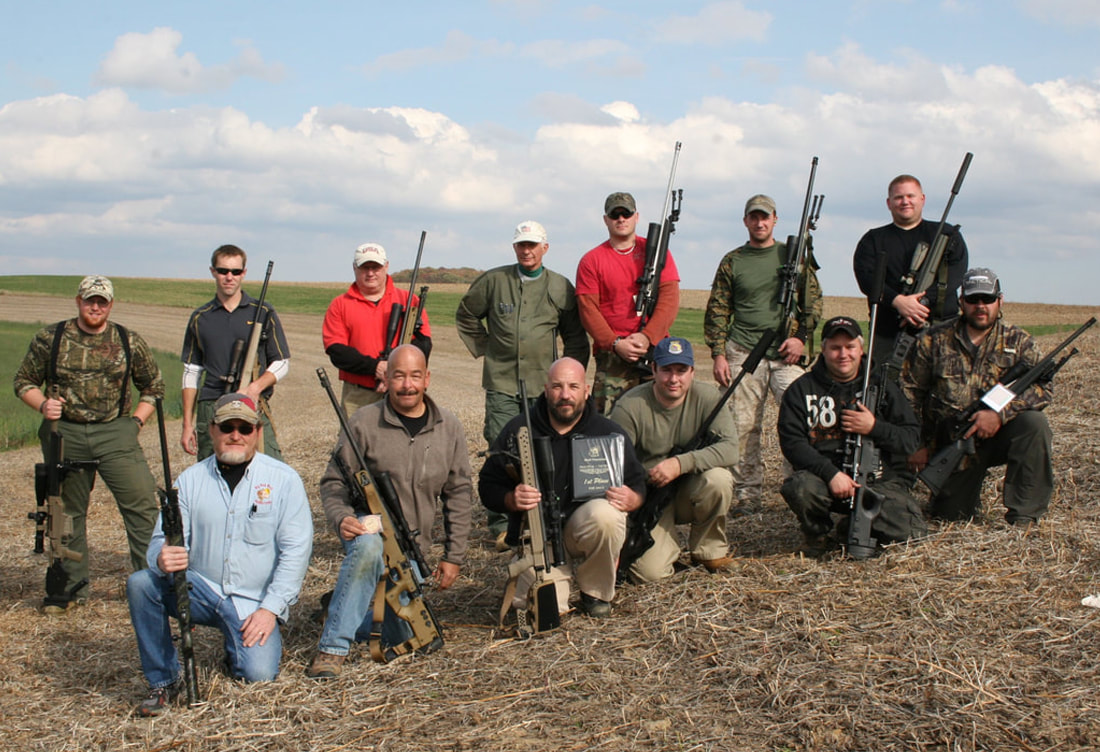 ​
Train Up / Open Range
October 12th, 2018 - 16 Shooters Slots Available
​

Match
October 13th, 2018 - 14 Shooters Slots Available
October 14th, 2018 - 14 Shooters Slots Available
​
What better way to get ready for an upcoming hunt or match than to put your skills and rifle to the test? If you have never shot a tactical match before this is a great place to start. There will many stages and positions you will commonly see in real world shooting, this also exposes you to real world hunting scenarios giving you a chance to shoot many challenging positions. This course is meant to test both skill and equipment.
Come and see if you have what it takes to win our "Practical Tactical Shooters Challenge" 2018
Details:
Targets to 1000 yards
Round Count: 200 round.
Multiple stages from different firing positions so bi-pods (of different heights), shooting sticks and sling might come in handy (things you would take on your average hunting trip).
There will be a milling portion; we will have spotting scopes with reticles if you do not have one.
We will be moving to several locations so a backpack for your gear is needed (nothing real strenuous).
There will be a hold over only stages, so be familiar with your reticle.
Some stages will be timed.
Bring food, water, rain gear, and sunscreen, if needed.
Bring eye and ear protection.
If your rifle feeds magazines (not required for the match) you might want to bring an extra one.
Laser rangefinders are allowed.
No rifles out until after safety briefing.
No side arms or pistols (there are no stages for these at the match).
No Full Metal Jacket Ammo.
*You must have taken a previous course through our school, be an actively competing competitor or have taken another qualified course to attend. Understanding Minutes, Mils and having good dope for your rifle is a must. Please call if you have any questions regarding qualifying. Start times for both days are 9 am
Cost for the event is $225.00.
​Train up, zero check and open range on Friday October 12th is $50.00
*We will not be sharing, showing or practicing any match stages on train up.
​
​Match is limited to 14 shooters per day so sign up today!
Payment of $225.00 is required to reserve your slot. Please add $50.00 of you intent to join us on open range day.
​
Customer Information: Send along with check or money order to:
​ Wolf Precision, Inc. 111 Kartes St. Johnstown, PA 15906
Additional payment options - We accept cash, checks, money orders and credit cards.
*Visa, MasterCard and Discover are accepted. An additional 3% service fee will apply.
CANCELLATION POLICY:
-We never cancel classes or match due to weather. Classes that are scheduled, will be held!
- Up to 45 days prior to the course - Payment is completely refundable.
- 44 days prior to the course - No refunds.
---